Scholarship Competion is Closed for the 2019-2020 school year.  Our winners for this year are:
Walter Friesel, Kyle Dick, and Zoe Wahr.  
Thanks to CN for suporting our scholarship program!  
Attention students! Scholarship applications are now open for the 2020 season. 
As in years past, thanks to the generous contributions of our sponsor CN and program alumni, RTP is able to provide at least two awards of $1000 to students via a competitive process. 
Click on the image below to open a PDF of the application form!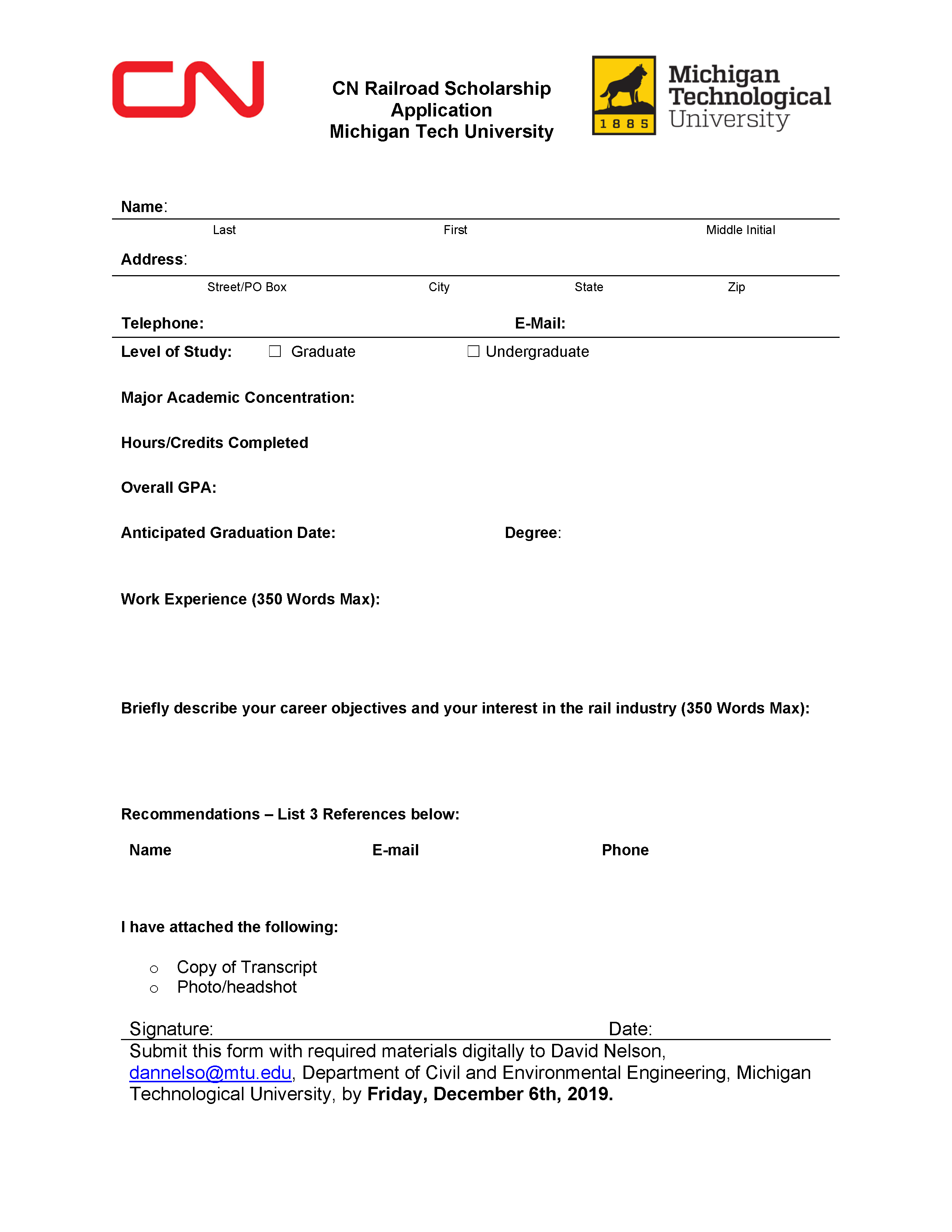 Additionally, the AREMA Educational Foundation has opened their application process for over 30 awards, too! Our RTP application process is tailored to mirror that of AREMA, so most of the requirements - including the essays - are the same! Check out their page here.
Go directly to the AREMA application process HERE